8/31/2022
Waste management is BIG business.
But since we are clearly in the age of going green, we should all be thinking about where the money is flowing…
…it's certainly not all in trash.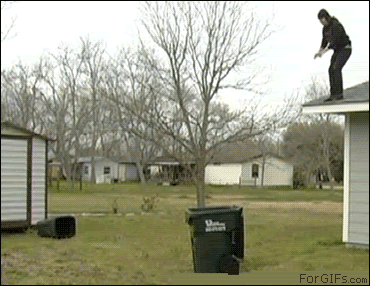 Oof.
Recycling is nothing new, but with it playing such a key role today, reuse in the materials sector will be massive…
Steelcase Dynamics, Inc. (STLD) does just that:
This is a look at STLD on the daily chart.
I like the chart over a longer time period, and after the recent run in the market, it's time that it takes some time off…
So, if you're looking to go short or buy puts on a stock like this, what do you look for?
When looking for short opportunities, Resistance is the name of the game.
Looking at the chart, ~$88.00 was tested twice within two weeks and failed both times…
Now, couple that with the broader market selloff and you likely have yourself a short play.
But to be sure, you've got to look at past moves to the downside…
The first thing I'm seeing is the break below the 21ema (neon green cross line) notated by the green arrow. If you look left, you can see this didn't bode well for the share price in the past.
What else?
I've circled the Stochastic on Chris Hood's Squeeze 4-Pack is yellow and pointing downward, so the strength of the run is falling.
(There's the "Short" signal as well…)
But take a look on the next indicator on the lower chart, the Short Volume… Each time there's been a spike with this type of magnitude, STLD quickly fell…
As for Support, the closest level is slightly under $75.00 which would be a proper price target.
Managing the trade is the toughest part here though since reversals can be sharp and mean.
Remember, no indicator can forecast the news or geopolitical movements.
I like a short trade on this setup, but I'd be quick to take profits.
Keep moving,
(Disclosure: I hold no position in STLD.)
This material is not an offering, recommendation, or a solicitation of an offer to buy or sell the securities mentioned or discussed, and is to be used for informational purposes only. Any performance results discussed herein represent past performance, not a guarantee of future performance, and are not indicative of any specific investment. Due to the timing of information presented, investment performance may be adjusted after the publication of this report. There can be no assurance that the future performance of any specific investment, investment strategy, or product made reference to directly or indirectly in this communication will be profitable, equal any corresponding indicated historical performance levels or be suitable for your portfolio.